UPDATES:
NO CESC AND BARKLEY GETS THE START.  HAZARD STARTING UP TOP AND WILL LIKELY TAKE ALL SET PIECES.  ADJUST ACCORDINGLY!!!
SEAMUS COLEMAN STARTS FOR EVERTON AND IS VERY INEXPENSIVE.  GET A SHARE OR TWO.
AS EXPECTED, NO MAHREZ.  ROONEY IN #10 ROLE. GPP OR PICKEM FLIER.
GPP CHEAP FLIER — KENEDY STARTS FOR NEWCASTLE.  NEW PLAYER ON LOAD FROM CHELSEA WHO HAS SHOWN THROUGH WHEN GIVEN THE OPPORTUNITY.
THIS ALSO DOWNGRADES PHIL BARDSLEY.  I CAN SEE HIM PICKING UP A YELLOW.
NO MAJOR SURPRISES FOR UNITED/TOTTENHAM.  STAYING AWAY MOSTLY.
NO PEREYRA.  CLEVERLY AND HOLEBAS START.  
CHARLIE ADAM IN DOWNGRADES SHAQIRI A TOUCH. 
GOOD LUCK!
Quick review of 1/30's picks….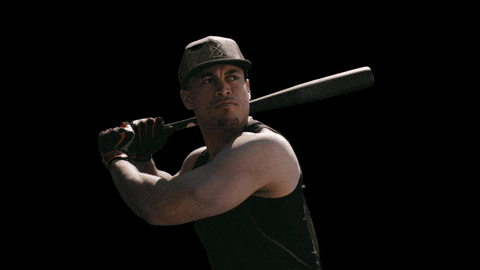 We SMASHED boys!!  Noble and Salah buried penalties.  Monreal scores AGAIN…  Benteke scores as the value forward.  Townsend hit value with an assist.  Fabianski got the WIN!!  If you didn't cash, hit me up on twitter @dukeoesports and we can figure it out.
On to this monster 7 game slate.  On DK, there are some bigger money tournaments and 3 qualifiers that I may take a stab on.  Most of these plays will be GPP type of plays with that in mind.  If you are playing cash, look towards set piece takers and players with a high floor.  To Vegas!!
A couple of thoughts about the games:
City will be chalk.  Stop me if you've heard that before.  With 7 games, I don't know that we HAVE to have 2 players.  I will on at least 1 team.
I might avoid United v Tottenham save for the keepers.  DeGea in particular might be interesting at his lowest price of the year.  He could feasibly make 4-6 saves in this game.  (side note:  I'm very excited to see Alexis in the EPL for United.  I think he has all the attributes to destroy in this team.  It should also free up Martial and Lukaku as well.) .
What a trash game Stoke/Watford might be.  These go one of two way:  Shoot out or total stinker.  Each has enough quality to put the ball in the back of the net with the 3rd highest game total on the slate….
Mahrez might be heading to City.  I was looking to attack Everton earlier in the week but might be moving off them a bit.
** STATS OVER LAST 5 GAMES **
Form Team:
Chelsea – 11 points
United – 11 points
Tottenham – 11 points
City – 10 points
Goals For:
Chelsea =  13
Tottenham = 13
Bournemouth = 10
City = 10
United = 8
Goals Against: 
Brighton = 10
Southampton = 10
Watford = 10 
Stoke = 10
Everton = 9
BEST OPTIONS:
FORWARD – 
$$$ – Aguero ($11,400), Sterling ($10,300)
$$ – Batshuayi ($6,900)
$ – Carillo ($4,400)
MIDFIELD –
$$$ – DeBruyne ($11,300), Hazard ($10,000)
$$ – Gudmundsson ($6,400), Fabregas ($7,100), Alonso ($6,300)
$ – Pereyra ($3,600) if no Cleverly/Holebas, Shelvey ($3,400)
DEFENDER –
$$$ – Pied ($5,200), Shaw ($5,400)
$$ – Soares ($4,700), Suttner ($4,100)
$ – Bruno ($3,000)
KEEPER –
$$$ – Ederson ($6,400) – if you can swallow this pricing be my guest.  I won't be.  If he makes 2 saves, gets the clean sheet and the win that is 14 points….barely 2x.
$$ – McCarthy ($5,600) – Home favorite?  Yep
$ – DeGea ($4,700), Pickford ($4,600)
Check back tomorrow for updates!