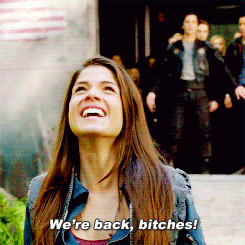 It's been a while kids.  Your boy is moving up in the world again and inching closer to the 1%.  Long negotiations had me go over a month without a preview but rest assured, I'm as sharp as ever.
*** DISCLAIMER: First game back from international break is always weird.  I never play heavy.  You choose what you'd like to do ***
Let's get to it.  Fun slate this weekend before the King of the Pitch the following weekend.  As of now I have one ticket but hope to win at least 1 more this weekend.  The winner of this final takes home $25k…  but that's next week.
As always, we start in Vegas
What's really interesting for me is that United, not City, are the biggest favorite on the board.  United are notorious for lack of fantasy output where as City are always capable of scoring 4+ goals.  Where will the ownership trend??
Newcastle the only other favorite and are at home.  Everything else is a pick em.  For GKs…you might just want to close your eyes and pick from one of these games unless you are paying up for DeGea which probably isn't optimal.
STATS LAST 5
MOST POINTS:
City -13 
United – 12
Brighton – 10
Everton – 9
GOALS SCORED:
City – 11
Brighton – 10
United – 9
Leicester – 8
Everton – 8
GOALS ALLOWED:
West Ham – 14
Bournemouth – 12
West Brom – 12
Watford – 10
Leicester – 9
Forwards –
G. Jesus – $9,600
Risky play as he's goal dependent but no Aguero (likely) means you are OK to go here.
Lukaku – $9,000
Favorite play.  Scored multiple goals over the intl break.  I expect United to win by 2+ goals.
Ibe – $7,500
Expensive for his production but if you go the route of all mid tier players he's an option.
Rooney – $4,800
Your punt play at the forward spot.  They won't have a ton of the ball against City but he's cheap and should be on set pieces.
Gabbiadini – $4,600
VERY goal dependent and strictly GPP but he does get the start and is a massive salary saver.
Midfield – 
De Bruyne – $10,800
KDB is automatic.  This strikes me as a KDB and D Silva type of game more so than Sterling/Sane who require space in behind to run into.
D. Silva – $8,000
KDB light at $2.8k less.  Not a bad option.
Kenedy – $7,200
This will depend on who else plays.  If Ritchie plays it hurt him a bit.  Jonjo hurts him a bit.
Pogba – $7,000
Want Pogba at a low price at almost 0 ownership?  I do.  Gimme
Brunt – $6,000
Set pieces.  At home.  Sure
Fernandinho – $4,500
Expect the bunker defense from Everton.  Fernandinho will be tasked with breaking up any counter attacks.  That combined with the odd goal or assist and he is your cheap option at midfield.
Defender – 
Pick your fullback.
Zabaleta, Olsson, Naughton, Mauaku
Interestingly Bertrand and Soares start for Southampton which I don't hate.
The pick might be Holebas who will be on some set pieces.
Goalkeeper – 
Dubravka – $5,300
I don't love the price (high) but at home against a struggling Huddersfield is interesting.  There could be snow during this game as well.
Lossl – $4,100
If you aren't rostering any Newcastle then Lossl is an option at $4,100.  Nice salary saver in a game that isn't likely to shoot out.
DeGea – $6,000
Need a clean sheet and a win with a few saves to make value.  Big salary.  Likely won't get here.